We have a great list of speakers and topics this year!  There has been a tremendous amount of interest from friends of #TNL from all over the country (and the world!) in helping to present a great lineup and valuable content.
Amanda Ellis, Michael Long, Michael Goldberg, Chris Hoyt, Jim Schnyder, Stephanie Lloyd, Jeff Lipschultz, Dorothy Beach, Sarah White, Jenny Devaughn, Mark Sullivan, Bill Boorman, Geoff Webb, Jessica Merrell, Bryan Wempen, Dennis Smith, Trish Mcfarlane, Marianthe Verver, Gail Houston, Peggy McKee, Rayanne Thorn, Dirk Spencer, Moises Lopez, Jeremy Roberts, and more.
As a mobile marketing/recruiting evangelist, Chris Hoyt has been pushing the boundaries of each aspect of full-cycle recruiting for more than 15 years—most recently in his new role as talent engagement & Marketing Leader at PepsiCo. Historically he has successfully led the full-scale and enterprise-wide integration of social media and mobile marketing within a workforce strategy that included search engine marketing and optimization for talent attraction teams around the globe.
The strongest focus of his work most recently has been seated firmly within the realm of interactive/social recruiting, candidate experience, and both national and regional based strategies. With a passion for breaking out of traditional recruitment practices and a background that includes training, it has been his job to successfully coach teams of recruiters and sourcers to constantly evolve and collectively push the envelope of non-traditional talent attraction and recruitment.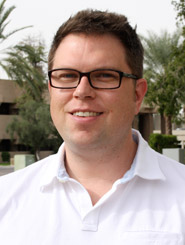 Joel Cheesman is Senior Vice President, Technology Services at Jobing where he is focused on the convergence of technology and marketing in our ever-changing, always connected world. Prior to Jobing, Joel founded and ran a wide variety of companies within online recruitment that championed everything from SEO and search marketing to pay-per-click advertising to mobile recruitment.
Joel is also most notable for being the primary voice and creator behind the award-winning blog Cheezhead, which, according to one industry expert, "changed the way that people think about the HR world. Biting criticism and no-holds-barred reporting made it the place to watch for HR Industry news."
One of the most widely-recognized leaders on emerging recruitment issues and technologies in the world, Joel has been featured in The Wall Street Journal, Fast Company, US News and World Report, BusinessWeek and Resumes for Dummies. He resides in Phoenix with his wife and two children.
Joel is available to speak on the following topics:
Recruiting Goes Mobile. R U In?
Optimize and Conquer: Using Search Engine Optimization to Stand Out in the World of Recruiting
Places you may have seen him speak:
OnRec Expo
Direct Employers Annual Meeting
Career Management Alliance Conference
ERE Expo
BC Human Resources Management Association Conference
HR.com
Jenny DeVaughn is the Director, Social Strategy at Bernard HODES Group focusing on the Central and Southeastern regions. She is responsible for developing and overseeing the implementation of social recruiting strategies for clients, including ongoing training.
Jenny's scope of experience is focused on creating customized social media webinars, presentations and social recruiting training. Jenny's clients include small-to-medium sized growing companies to large corporations that want to leverage social media tools to enhance their employer brand, increase revenue, gain a competitive recruiting advantage, genuinely connect with ideal candidates and monitor their brand online.
Prior to joining Hodes, Jenny was Chief Enthusiast Officer (CEO) of Social Precision, which specializes in strategic corporate and professional growth via social media consulting. Jenny continues to discuss innovative social recruiting ideas at her Social Precision blog, http://socialprecision.com. She is the 3rd most connected woman globally on LinkedIn.
Prior to starting her own consulting company, Jenny gained vast experience using social media as an executive recruiter. Her primary focus was to increase business and contacts via social media initiatives. Jenny's pay-it-forward approach has afforded great opportunities to work with non-profit organizations. She is the Executive Vice President of Marketing & PR for the Society for Human Resource Management – Atlanta Chapter (SHRM-Atlanta) and a member of the National Association of Asian American Professionals (NAAAP Atlanta). Additionally, Jenny participates in the Recruiting Society of the Technology Association of Georgia (TAG).
Jenny is a frequent speaker at professional seminars on a variety of topics around using social media in the workplace. She attended the Social Recruiting Summit at Google and the ERE Fall Expo (September 2009). Jenny presented at RecruitFest 2009 in Toronto and at the 19th Annual SHRM-Atlanta HR Conference (October 2009). She attended the Social Recruiting Summit in NYC where she organized a networking event with Monster.com (November 2009). Jenny spoke at the TAG Recruiting Society and at SoCon10 at Kennesaw State University (January 2010). She presented at the Social Recruiting Summit at Best Buy's Global HQ and the Social Media in Recruitment conference in Chicago, IL (May 2010).
Jenny is also known as a NASCAR fan and her favorite driver is Dale Earnhardt Jr. She lives in Peachtree City, GA with her husband, Roger, and their two children.

Since 2003, Michael Long has dedicated his career to talent acquisition.  In that time, he has focused on recruitment, management, training, strategy and employment branding in both corporate and agency environments.  In 2008, Michael took a concentrated interest in the use of social media as it applies to the realm and launched his first blog, The Red Recruiter.
In 2009, Michael started working closely with the San Antonio, TX based technology company Rackspace.  His attentions have been heavily geared towards multiple large-scale recruitment and branding initiatives.
Michael is a graduate of Georgetown University with a degree in International Relations.  He has lived multiple years abroad in both Guatemala and Argentina.  In his spare time, Michael enjoys guitar, photography and working on his charity awareness program, Red Shoe Project.
Sarah White is a Chief Strategy Officer at Talent Acquisition Software Firm, HRM DIrect, where she works with on product innovation, marketing & educating associations on the value of HR Technology in the SMB market.  Over the past few years she has served as a keynote or guest speaker on national, regional & local levels for groups such as Kennedy/OnRec, South By Southwest (SXSW), SHRM, HRMA, Young Professionals (YP), Children's Miracle Network, University of Wisconsin System and more. 
She has also been recognized as an industry expert in interviews in The Wall Street Journal, National & Regional NBC News,  and various other local & regional newspapers & business journals.  In her spare time she blogs regularly on ImSoCorporate.com and as a guest writer on a variety of other blogs and online publications.
Rayanne Thorn has had the opportunity to work as an executive retained recruiter, an in-house/corporate recruiter and a third-party contingency recruiter giving her a strong knowledge base of an industry that embraced change and speed of communication.  She became entranced with social media several years ago when she discovered theLadders.com and myspace.  Thank goodness both she and new media have evolved.  She has been writing about business and the recruiting industry for two years and writes Bonus Track, (http://www.bonustrack.us) on RecruitingBlogs.com every day.  She lovingly describes social/new media as "The New Front Porch" and is eager to be a part of the constant evolution of how we communicate and maintain relationships.
She recently jumped to the vendor side of the fence when she joined Broadbean Technology as the US Marketing Director.  Broadbean, the market leader in Europe, is a SaaS providing job distribution and job board ROI reports to recruiters, hiring managers, and HR department heads.  With an eye ever toward the future, Broadbean continues to study how social media will change this industry, staying one step ahead.  She is very excited to be a part of their expansion into North America.  Along with her new media, marketing and communications responsibilities will be the opportunity to remain an active recruiter as Broadbean continues its growth in the US.
Spare time?  HA!  But if she does get any, she loves going to the movies with her four children, participating in and consuming live theater, writing, and sleeping – in that order.
Craig Fisher  is Vice President of Sales for Ajax Social Media, and c0-founder of Social Media Talent.  He has 16 years in IT Staffing and Executive Search as a top producing recruiter, account executive, and manager. He started his 20 year sales and management career in Pharmaceutical and MedSurge sales with Glaxo and Smiths Medical. He graduated from the University of Oklahoma with a BA in Advertising.
A long-time web design enthusiast and SEO practitioner (he designed his first web site for online branding and talent attraction in 1997), Craig is also a social recruiting & new media branding strategist. He has been featured in mass market books about social media and Twitter. And his articles on employer branding have been published in major HR trade publications internationally.
Craig consults with businesses and trains sales and recruiting teams on using social media for business development, talent attraction, recruitng strategy, and employer branding.
He is the creator and host of the original social recruiting forum on Twitter, TalentNet Live #TNL. He features big names in recruiting and social media on the last Wednesday of each month. The great information and training shared on this wildly popular Twitter chat helped to spawn the TalentNet Live Social Recruiting Conference.
Craig offers recruiting, career, and business tips for "social animals" in his blog, www.fishdogs.com, and at his Twitter profile at http://twitter.com/fishdogs. His personal time is spent with his three sons at beautiful Lake Grapevine, TX.

Jim Schnyder is Talent Acquisition Manager for PepsiCo and a frequent speaker on recruiting industry best practices and strategies.  Jim has over nineteen years of recruiting experience and for the past seven years, he has been in Talent Acquisition with PepsiCo's Frito-Lay division leading the Marketing and Sales recruiting.  He has worked on both the agency and corporate side of the staffing business for such companies as Management Recruiters and Perot Systems.  In 2007, Jim was awarded the Dallas Fort-Worth Texas Recruiters' Network "Corporate Recruiter of the Year".  Jim is an AIRS Certified Diversity Recruiter (C.D.R.) and has been described as an extremely well rounded recruiter and a Subject Matter Expert on Applicant Tracking Systems.  Jim is the past President of the Frito-Lay Employees' Association, past Frito-Lay Diversity Manager and currently serves on the Board of the Frito-Lay EnAble chapter.  He is also a recipient of the Frito-Lay "Inspire Well Being Award" and the "Eagle Award" for HR Excellence.  Jim is the Chairman of the Corporate Advisory Board for The Consortium of Graduate Studies in Management which is the country's preeminent organization for promoting diversity and inclusion in American business.  He is also a Board member of the Dallas Fort-Worth -Texas Recruiters' Network.
Jim is a native of St. Louis and a graduate of the University of Missouri – Columbia.  He and his wife Yadira live in Frisco with their children Jake and Isabella.
Dennis Smith has over 13 years of experience in agency and corporate recruiting, and is the past founder and community manager of WirelessJobs.com.  Smith is currently a Sr. Technical Recruiter @ St. Jude Medical in Plano, TX.  St. Jude Medical develops medical technology and services for those who treat cardiac, neurological and chronic pain patients worldwide.  Previously, Smith held recruiting leadership roles at T-Mobile, Samsung, and AT&T Wireless. You can visit his blog @ iamMedical.com, and connect with him on Twitter (@dennissmith) and LinkedIn (smithtx).
Bryan Wempen has 15 years of experience in the field of HR, Recruiting and Management and is currently responsible for US and International Strategic alliances for Atlanta, Georgia based PeopleClues. PeopleClues is a developer of behavioral assessments used for improving employee screening, selection and retention for thousands of clients in ten (10) countries.
Prior to joining PeopleClues, Wempen was a Partner with Tulsa-based Reliant a developer and provider of HR Technology focused on employee selection and retention. Bryan also serves on the Board of Advisors for assessPULSE an India based HR and assessment solutions provider for businesses.
Bryan attended the University of Nebraska at Kearney in Kearney, Nebraska where he received his Bachelor's Degree in Business Administration in 1992. Bryan has been a member of Tulsa Area HR Association (TAHRA) since 2008 and has served as the Fundraising Chair, Technology Chair, President-Elect and President.
He is currently serving on the OK State SHRM Council for HR Management as Technology Core Leader and served as 2010 OK HR Conference Co-Chair. Bryan lead the redesign and re-launch of the both his local chapter and State Councils technology strategy in 2009 and 2010 and will continue on the Social Media strategy.
Mark Sullivan is the Director of Talent Acquisition for Time Warner Cable's Texas Region and has been leading their social media recruitment efforts since late 2008. With more than 17 years of recruiting experience, Mark's career began in staffing at Manpower and IT agency work before moving to an in-house recruiting function in the mid 1990's.  He has worked for a variety of firms, supporting a few hundred employees to several thousand focused in the IT sector.  Mark has been with Time Warner Cable since he came on board as a contract recruiter in 2004. The majority of his career has been spent as a "player/coach" recruiter. In other words, he managed the team while carrying a full requisition load.  Mark's expertise is in recruitment process creation and improvement, source analysis, client and candidate management and of course – recruiting.  He holds a Bachelor's of Business Administration from Towson University with a concentration in Human Resources and is probably the only recruiter who knew before graduating from college that he was going to be a recruiter. 
Geoff Webb has been a member of the Recruitment community for over 20 years.  He has spent 6 years in recruitment management and decided that it wasn't for him.  For the past 6-7 years he has focused on Sourcing (finding people on the internet and via phone) and Talent Community Management, or the ability to leverage Social Media, Media and Networking to drive talented prospects towards the best candidate experience. Geoff is currently the only Canadian Master Sourcer and provides both Sourcing services and training in his home country and abroad.  During 2009/2010 Geoff was one two individuals to hold the prestigious title of "Sourcecon Dude" and co-developed all the Sourcecon Challenges.  He is currently one of only three people in the world to fill the shoes of the enigmatic "Sourcecon Dude".
Geoff is an avid vlogger and has been involved with Recruitfest as well as the creation of many online communities including the Canadian Recruitment Professionals Association.  Geoff is also the founder and chief bandleader for the Toronto Recruiter Meetup, a monthly meeting of some of Toronto's thought leadership in the Recruitment space.
Geoff's other interests include hanging out with his family and working within his elcletic community.
Jeff Lipschultz is a founding partner of A-List Solutions, a premier recruiting firm in Dallas-Fort Worth.  He enjoys blogging about the challenges of finding the best jobs as candidates and finding the best employees as companies.  Jeff also blogs about technology, employment trends, and sometimes quirky observations of society at www.jefflipschultz.wordpress.com .
Jeff has a stellar track record in managing diverse teams in engineering, marketing, program management, and client relations. He has worked in many industries developing and marketing a wide spectrum of products and services while leading large-scale corporate initiatives.  Jeff has worked at several Fortune 500 companies, start-ups, and small OEM.
In staffing specifically, Jeff has hired engineers, IT and finance professionals, sales reps, technicians, Six Sigma and Lean experts, and managers of many talents. Additionally, he has recruited at universities all over the country. While at Motorola and BNSF Railway, Jeff was a practicing Six Sigma Blackbelt.
Jeff has a Bachelor's and Master's degree in Mechanical Engineering from the University of Wisconsin and University of Illinois-Chicago, respectively.  He has a Master's in Business Administration from Southern Methodist University with a focus in Marketing.  Jeff has written a great deal on interviewing and resume writing techniques and has coached students at SMU on creating their resumes.  He also offers training on how to interview candidates effectively and make a solid hiring decision using objective standards.  Jeff is also a charter member of the Drucker Society of Dallas (www.druckerdallas.org).
Jeff is also an avid road cyclist, die-hard Cubs fan, volunteer teacher, but most of all a hubby and dad of two great kids.
Follow Jeff on Twitter at http://twitter.com/jlipschultz

Gail Houston has over 22 years of recruiting experience to include corporate, agency and contract recruiting experience.  She is currently the Social Media Program Manager at Intuit for the Right Talent organization. Gail obtained her CIR and CDR Internet Certifications thru AIRS.  She was awarded the DFW TRN's first Recruiter of the Year award for 2003 and she received the Trim the Sails Award and Circle of Stars Award for her work with Intuit.  She is the co-lead of the popular Crossroads Career Transition Workshop and is was a featured speaker at SourceCon in March 2010 and does various speaking events thru the DFW area. 
Dirk Spencer is a former DOD analyst turned corporate recruiter and the creator of Resume Psychology – Get the Offer Not the Interview, the Science of Writing Resumes ©.
As a former DOD analyst his job title was "Computer Specialist" which was a catch-all title allowing him to operate as a business analyst, mainframe programmer, project coordinator and trainer.
During the course of his career he developing computer based charge back applications, system requirements and specifications, and evaluated commercial off the shelf software in support of the United States Marine Corps (USMC) for the eastern region.
Dirk has worked with government subject matter experts in various agencies including the Department of Defense (DOD), Department of the Navy (DON) and US Treasury (USTreas) and the Marine Corps as a civil service employee (Computer Specialist 334/GS12), asset to the inter-service support agreement (ISSA) and subsequently as a management consultant.
His work involved hardware and software applications in multiple areas including: civilian personnel (recruiting), logistics, supply chain, material handling (robotic systems), bill of material, library science, pharmacy tracking, wide area networks, local area networks, legal, military police and law enforcement, flight line operations, weapon systems, base hospitality, computer literacy programs, training and end user support.
Subsequent to his work in the government, Dirk received an Emerging Scholar certificate for scholastic achievement in English. He was recognized for his writing skills and analytical insights to the written word while at Collin College from the Dean of Humanities & International Studies.
This award along with this previous work triggered the start of a new career identifying what made a resume receive higher content ranking by Internet search-engine, Boolean search string and the human reader.
Today as a corporate recruiter and Dirk shares the science of writing with area outreach groups, chambers of commerce, business associations and outplacement firms.
In 2009 alone over 3,500 people have heard Dirk's message in person on social media, technology changes in recruiting and resume coaching. His methods are being used across the country by multiple outreach groups.
Various faith based and ministry based outreach groups who have invited Dirk to speak include: Dallas Fort-Worth Texas Recruiters Network, McKinney Workforce Networking Texas Workforce Commission, Southlake Focus Group, Career Counseling Group of DFW Islamic Association of North Texas, Career Counseling Group of DFW Islamic Center of Irving (ICI), St. Andrew UMC Sales Group, MacArthur Boulevard Baptist Church Career Transition Network, Jewish Family Service, McKinney Trinity Presbyterian Church Career Transition Network, Carrollton Career Focus Group, Job Angels Networking Event, Fort Worth Career Search Network, Career Jump Start First United Methodist Church Richardson, Saint Philip's Episcopal of Frisco Job Ministry, St. Jude Career Alliance a Chapter of the Catholic Career Development Community.
Various professional organizations and area businesses who have invited Dirk to speak include: Greater Irving-Las Colinas Chamber of Commerce Breakfast of Champions, American Society of Quality (ASQ), Texas Instruments (TI) Alumni Association, Texas Workforce Commission Veterans Support Group, Intuit Women's Network, Nortel Alumni Richardson Texas, Business Analyst professionals at the International Institute of Business Analyst (IIBA), National Investor Relations Institute (NIRI).
Dirk has been reported on nationally by The Examiner, The Rick Gillis Employment Radio Show (formerly on the ESPN Network) and The Fort Worth Star-Telegram.
For his reputation as a tech-savvy, no-nonsense recruiter and career advocate Dirk is listed as one of "The 150+ Experts on Twitter All Job Seekers MUST Follow" on CareerRocketeer.Com.
Dirk also writes for the group "Resume Psychology" on LinkedIn.Com providing answers to career minded professional with over 800 readers.
He is also an active member of the Dallas Fort Worth Texas Recruiters Network (DFWTRN.Org) and has been sought out to be on Beta Test Teams, most recently testing job board applications such as Trovix (IE: Power Search) and new job board functionality for Monster and Dice.
Peggy McKee loves horses, Texas, and closing the sale. She grew up on a 1000-acre ranch in central Oklahoma, where she developed her love of ranch work and all things horse: trail riding, helping with cattle, and cutting (but she's still working on her pole-bending skills). Her competitiveness (and her 6-foot height) made her a standout player for her high school basketball team, with a 29.9 game point average her senior year (867 points in the season). She earned her B.S. in Chemistry and her M.B.A. in Marketing from the University of Oklahoma, turned down an offer to teach nuclear chemistry to Navy submariners because the uniforms and 6:30 am start time did not work for her, and entered the medical sales field where she's found great success. She discovered her love of Texas while living there for a brief stint in 1994. Although she had to move to other states for a while in order to follow her career, she got back to Texas as quickly as she could and will never leave.
Peggy founded PHC Consulting in 1999 (in Texas) to be the kind of recruiter she wishes she could have worked with when she was a hiring manager. Because of Peggy's experience in laboratory sales and management, she believes that the way to make a hiring manager's life easier is to provide him or her with a select few pre-screened, pre-qualified, top-quality, enthusiastic candidates to choose from so that the hiring process is NOT yet another stress-filled aspect of the busy medical sales manager's job.
Peggy is focused on making the hiring process simple, pleasant, efficient, and successful. She does that by studying her clients' needs, applying her own comprehensive personal and professional knowledge of what it takes to be successful in medical sales, and hand-picking the highest-quality candidates to present. Her attention to detail and dedication to great service have earned her an outstanding reputation as a medical sales recruiter for over 10 years.
Amanda Ellis founded Amanda Ellis Legal Search. She was a former practicing bankruptcy attorney and an accomplished attorney recruiter. Amanda was previously with Special Counsel, the largest provider of legal staffing services to corporate legal departments and law firms nationwide, where she was the top producer for direct hire attorney placements.
Amanda formed Amanda Ellis Legal Search to implement a focused approach to legal recruiting. Amanda Ellis Legal Search focuses on the placement of bankruptcy attorneys in law firms nationwide.
Michael Goldberg is a strategic Talent Acquisition Leader who leads the Recruiting function at Freeman, a National Convention Services and Event Management Company, a Dallas-based $1.2B global convention and event management company. Michael is passionate about bringing the best talent to an organization based on fully understanding the company's business and aligning hiring with their goals. His focus is on recruiting strategy, metrics management and building long standing partnerships with his hiring managers. Over the last four years, Michael and his team have been able to reduce time to fill over 58% while averaging Recruiter Satisfaction Indexes of 95%.  
Michael has his BA in Psychology from the University of Georgia and an MBA from the University of Dallas. Michael has been published in the July/August 2009 ERE Corporate Recruiting Journal, spoken at on several webinars on creating partnership based recruiting as well as spoken at the 2009 Kenexa World and Kennedy Conferences. 

Stephanie A. Lloyd is Strategist-in-Chief, Calibre Search Group, located in Atlanta, Georgia at the intersection of Talent Strategies + Social Media. With more than 15 years of experience in corporate recruiting and executive search, Stephanie works with hiring managers, HR executives, business owners, and recruiting firms on recruitment and retention strategy including how to better utilize social media for talent acquisition and employee communication.
Stephanie is named in 150+ Experts on Twitter ALL Job Seekers MUST Follow by Career Rocketeer as well as the 25 Most Influential Recruiters on Twitter and has been featured on the Recruiting Animal show,  Gravity Free Radio, and High Velocity Radio, discussing Social Media + The Workplace. She serves on the Advisory Board for SmartBrief on Workforce. Additionally, Stephanie partners with Todd Schnick to produce the video blogging series He Said, She Said.
As a final note, Stephanie is a National Careers + Workplace Columnist for Examiner, a division of Clarity Media Group owned by one of the largest media investment companies in the world. There she authors a highly-regarded career and job search advice column for 110 major markets nationwide.
Jessica Miller-Merrell, SPHR is an author, new mother, and human resources professional with a passion for recruiting and all things social media.
Jessica has over 10 years of experience in human resources and recruiting.  Her company, Xceptional HR provides businesses with social media, recruitment strategies, and human resources consulting.  Jessica received her Senior Professional in Human Resource designation in January of 2008 and has a Bachelors degree in Anthropology and business.  Jessica has been quoted in publications as an expert including Glamour Magazine, Entrepreneur.com, and Employment Digest.
Jessica's upcoming book, Tweet This! Twitter for Businesswas released in January 2010.  She can speak about most any topic related to networking, social media, human resources, personal branding, and recruitment for industry groups including Marketing, Public Relations, Human Resources, Recruiting, Small Business & Entrepreneurs.
Trish McFarlane is a HR Business Partner at St. Louis Children's Hospital.  Prior to her current role, she was a regional HR Director for Fleishman Hillard, Inc. and the Tax and PCS Site Leader for PricewaterhouseCoopers in St. Louis, MO.
Trisha views the role of the HR professional as one that is evolving.  As a generalist who has expertise in employee relations, employee engagement, compensation, performance management, training and development, and change management, she understands the nuts-and-bolts of current day human resources.  She's also spreading the word of the importance of generalists understanding and embracing social media, HR Technology, and better general business knowledge.
She is a sought after speaker on human resources and social media, co-founder of Women of HR, and a contributor to multiple sites including Social Media Today and Halogen Software's "Lighter Side of HR". Trish is also the co-founder of the HRevolution conference for HR and recruiting professionals.
Trish holds a Master's in Human Resource Management from Webster University in St. Louis, MO.  In addition, she earned her B.A. in Sociology with a Minor in Political Science from the University of Missouri.
She's a working mother of six year old twins who loves writing, doing anything artistic, and volunteering for organizations that help children.
Marianthe Verver is passionate about social media and recruiting. As the sole recruiter at NeoSpireManaged Hosting, she implements strategies that leverage social networking (Linked In, Twitter, Facebook, YouTube, Blogs), and traditional networking. She specializes in full life cycle recruiting primarily hiring for IT and Sales positions. Since taking on this role in 2007, she has dramatically reduced turnover, hired over half of the current staff. In 2009 she was honored with "Employee of the Year" for her contribution in placing top talent. Prior to her current role she has held recruiting/hr roles and sales & marketing roles for companies in the Legal, Mortgage, Software, Consulting and Retail industries.
Marianthe has presented at the Jobing.com Recruitment Symposium and the American Business Women's Association in addition to participating in numerous Recruiting Panels and Job Seeker Workshops.
She is an annual member of Social Media Club of Dallas and serves on the Social Media Committee of DFW Texas Recruiter's Network. You can connect with her on Twitter at http://twitter.com/mverver, or on Linked In http://www.linkedin.com/in/verver.
Mike D. Merrill serves as Director of Marketing for ReachLocal. ReachLocal helps local small businesses acquire, manage and retain customers online. He is a community builder, speaker, and author.  Mike is passionate about developing a community of social media and word of mouth professionals and serves as President of the Social Media Club of Dallas. Furthermore, his love of speaking sparked his interest in organizing Ignite Dallas. Mike is also Chief Bacon Maker and Marketing Strategist at Bacon Marketing, his own consulting practice. He consults in the areas of social media marketing, corporate and personal branding, product marketing and technology sales.  Mike's an experienced sales and marketing professional with over 14 years experience in Fortune 500 companies and venture backed startups. Mike is often sought out for his ability to drive results, command an audience, and improve overall corporate performance.
Prior to launching Bacon Marketing, Mike was as an commercial Account Executive for NetApp, Inc., hired to develop a new territory in Ft. Worth and west TX. Prior to NetApp, Mike spent over 5 years at Dell in various sales and marketing roles.  At Dell, Mike was most recently an Account Executive selling to Higher Education and K12 customers. Formerly, he was the Higher Education Marketing Manager responsible for driving demand for all lines of business for the US for a $2 Billion vertical.
At Dell, Mike led the development and launch of the Dell Campus Architecture™,  a complete technology framework for planning, procuring, implementing and managing campus IT environments. Additionally, Mike conceived and launched Dell's Intelligent Classroom™ solution, a combination of computers and related technology such as projectors, document cameras, control systems, and student response systems that together transform the traditional K-12 and higher education classrooms into high-tech, interactive learning centers. He previously held the role as Senior Brand Manager of Dell, Inc. and led the Software and Peripherals business for Education and Healthcare.
Mike pursued his MBA at the Ross Business School at the University of Michigan and holds undergrad degrees in Finance and Accounting from New Mexico State University. Mike has completed three athletic feats off his bucket list: a marathon, triathlon and a century bike ride.  Mike is married with two children and resides in Plano, TX…. And he has a thing for bacon.
Travis E. Blythe is the Chief Business Development Officer for Corner6labs based in Dallas-Ft. Worth. Corner6labs is an online marketing and web development firm that loves to translate and implement their client's unique business models unto the web, whether that's by use of a website to convey their message and their brand or by developing custom applications that serve as extensions to their offline services. They Develop strategies for small to medium sized businesses to successfully market themselves. Corner6labs core of expertise is through web design and application development, online marketing and social media.
Travis has over 15 years experience in sales and marketing with Fortune 500 companies to start up companies. He frequently teaches "how to" seminars for start-up and small business owners on the ever popular topic of social media. Travis is also a staple on CelebrityU Radio an internet TV/Radio show which airs weekly in Dallas, Texas on Thursdays from 2pm-4pm CST. His segments typically revolve around social media with an emphasis on his guests relationships to technology based marketing.
Prior to Corner6labs, Travis worked for 10 years in the Insurance world with a fraud investigation firm. Investigating Fraud for such companies as Wal-Mart & Target as well as insurance companies like AIG, Travelers & Zurich, as the Director of Sales, he took a regional 8-state company to a national insurance fraud investigating powerhouse. He also was certified to teach continuing education courses in several states and spoke at various conferences and trade shows on fraud investigation. He was also involved with talent acquisition and development.
Travis has a bachelor's degree from Ferris State University. He is also a hard core motorcycle enthusiast and also is a correspondent for the Thunder Roads Texas Magazine where you can find numerous articles around motorcycle culture and events he has written. He frequently travels the country documenting his adventures on his 2003 Harley Davison Softail Deuce with his wife Tammie. They live in Denton, Texas with their three boxer dogs.